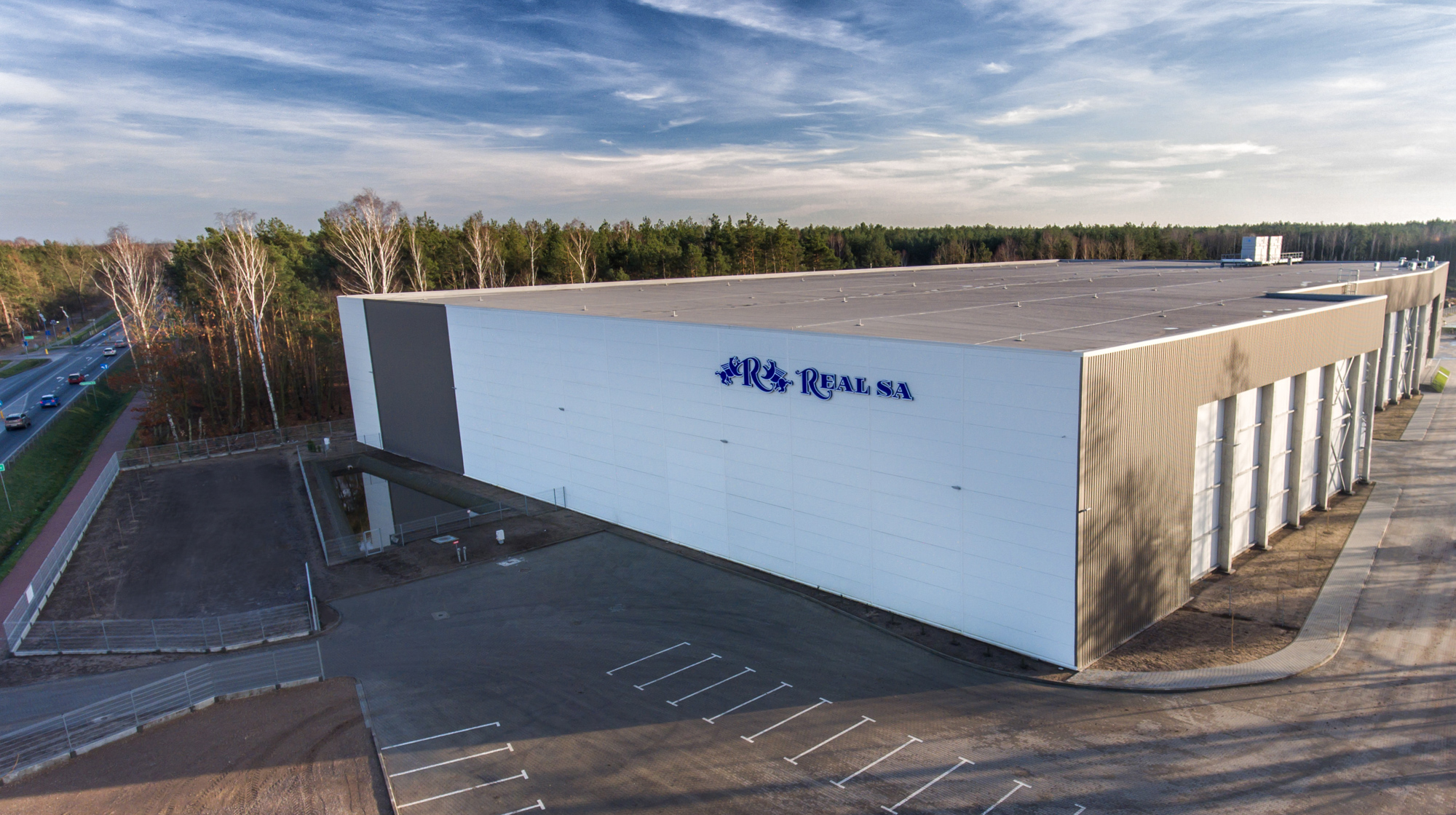 Freezing plant
In June 2017, Real Group will have completed the first stage of its latest investment project: the construction of a high-rack cold storage facility in Nowy Konik near Warsaw.
Taking advantage of our expertise and experience in the frozen fruit and vegetables market, coupled with our knowledge of the needs of producers, we ensure quality services.
Our advantages:
The freezing plant meets the latest construction standards and uses cutting-edge technology and equipment.
The warehouse is located next to national road 2, 9 km from the junction with national road 17, and 18 km from national road 50. The vicinity of major transportation hubs enables the optimisation of delivery costs and times. -> See our location on map
From the very beginning, we had a food safety and quality policy in place while implementing the HACCP, GHP and GMP systems, and preparing system procedures for ISO 22000
Guaranteed safety of goods, video surveillance, alarm system, 24h security, liability insurance, goods insurance.
Advanced internal transport.
Electronic temperature control system..